About The Serbagi Law Firm
The Serbagi Law Firm specializes in, commercial litigation, intellectual property and dispute resolution. We are a boutique firm that helps companies of all sizes protect innovation and secure victories. No stranger to high-stakes disputes, our clients—whether Fortune 100 companies or early stage startups—turn to us for help with their most difficult legal issues. We work closely with you to understand your business and identify potential areas of legal exposure.
We will help you devise strategies to manage risk, and, where appropriate resolve disputes short of trial—effectively and cost efficiently. However, if it comes to trial, Serbagi Law Firm ligates to win. We have prevailed for our clients in numerous cases. Our clients trust us with their most important legal needs because Serbagi Law Firm is deliberate, strategic, and forthright. We believe in full disclosure, and do not promise anything we cannot deliver.
About Christopher Serbagi
christopher@serbagilaw.com
212-593-2112
The Serbagi Law Firm, P.C.
488 Madison Avenue, Suite 1120
New York, New York 10022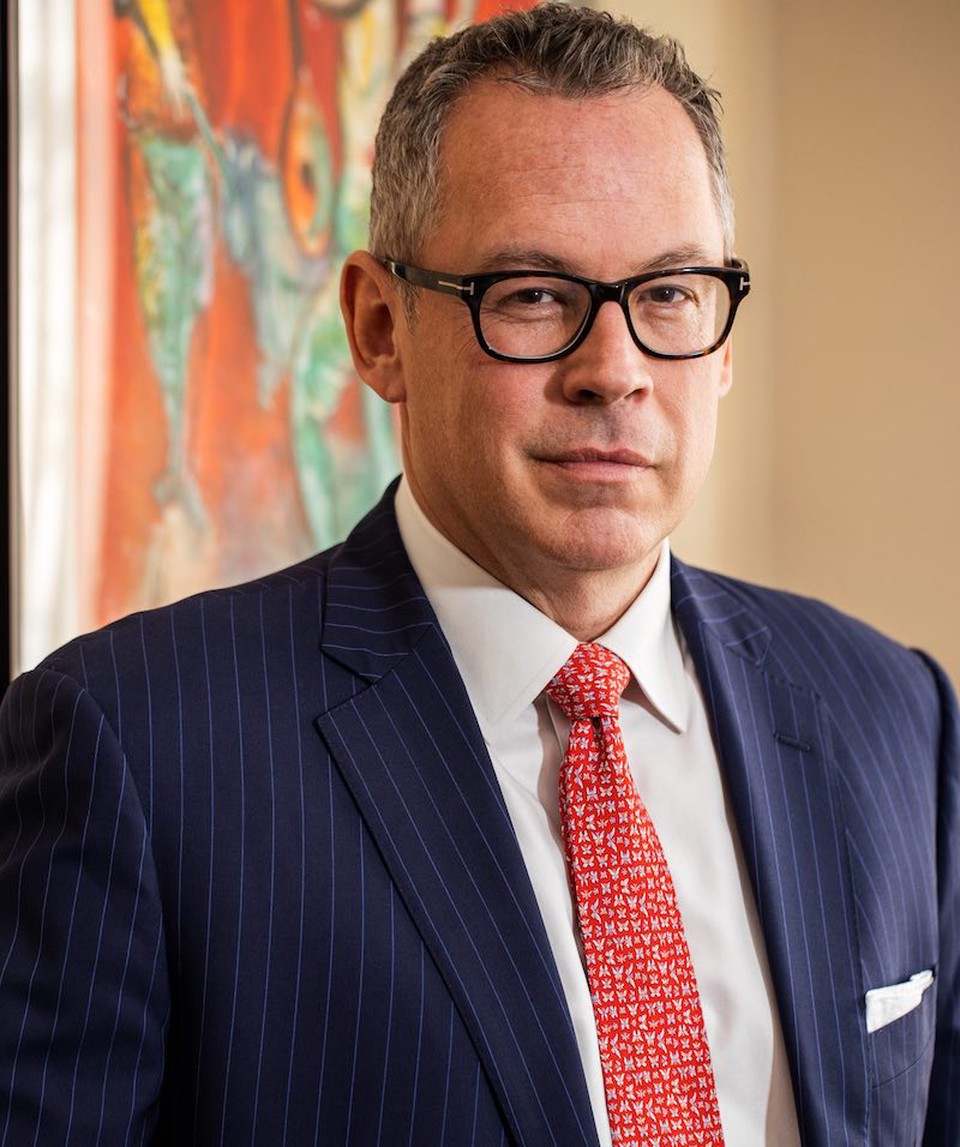 Christopher Serbagi is an experienced litigator and intellectual property law practitioner. Mr. Serbagi formerly practiced for many years at some of New York's largest and prestigious firms, including Rogers & Wells and Clifford Chance, an international law firm with more than three thousand attorneys. Mr. Serbagi graduated from Vassar College and magna cum laude from the Benjamin N. Cardozo School of Law, interned for the Honorable Charles S. Haight, federal judge in the Southern District of New York, and is an adjunct professor of law at the Benjamin N. Cardozo School of Law, where he has taught legal writing and lawyering skills for the last sixteen years. Mr. Serbagi is an accomplished author who has written numerous articles on litigation and intellectual property matters.
In 2004, Christopher Serbagi started the Serbagi Law Firm, where he has been fighting and winning for his clients ever since. Unlike big firms, Serbagi Law Firm is nimble and understands there is no "one size fits all" approach. Mr. Serbagi's best in class intellectual property, trademark, copyright, and dispute resolution services combine creative strategies and business experiences to deliver effective and reasonable solutions that further your goals.
Mr. Serbagi has delivered his clients extraordinary success in very high profile cases and has twice been featured on the front page of the New York Law Journal. Famous cases he has litigated include the rights to images of Marilyn Monroe; a trademark infringement alleged against a major television network; and the defense of Grey Goose Vodka against Belvedere Vodka. Mr. Serbagi currently represents both large corporations and startups. He has successfully litigated many dozens of important trademark and other commercial cases, including cases involving breach of contract, breach of fiduciary duty, and non-compete clauses.
An avid supporter of the arts and education, Mr. Serbagi has volunteered as a board member at The Metropolitan Opera Guild and donates legal feels to the Metropolitan Opera, the NYC Ballet, and the New York Philharmonic. For the past sixteen years, Mr. Serbagi has served as an adjunct professor of legal writing and lawyering at the Cardozo Law School. He has guest lectured at Fordham Law School on intellectual property issues, given speeches at the New York State Bar Association (IP Section), and written many well-received articles on diverse intellectual property issues.
As your lawyer, Mr. Serbagi and his firm will work extremely hard for you. Christopher Serbagi loves his work and enjoys nothing more than seeing his clients succeed. Demonstrated by his many glowing client and colleague reviews, Mr. Serbagi is always strives to achieve reasonable business solutions at reasonable costs.
Scholarly Contributions
In addition to being an experienced litigator and intellectual property law practitioner, Christopher Serbagi has taught legal writing and lawyering skills at the Benjamin N. Cardozo School of Law for the past sixteen years. Mr. Serbagi has authored numerous articles on litigation and intellectual property matters, several of which you can read here: