I've founded and run several education companies (two of which became significant public companies). No lawyer I've worked with has been more effective than Chris Serbagi, who has been my trusted commercial litigator and trademark counsel for over fifteen years. Chris knows how to win cases, and he does so efficiently, honorably, and at reasonable cost. Through his dogged thoroughness and strategic thinking, he has prevailed in a variety of trademark and commercial disputes.
John Katzman
Founder and CEO of The Noodle Companies
Founder of The Princeton Review and 2U, Inc.

I have had the privilege of working with Chris Serbagi for over 20 years. When Chris opened his practice in NYC, I was one of his first clients. Knowing Chris' work ethic, his track record for success, and his competitive fee structure, I decided to hire Chris to manage a large trademark portfolio for a Fortune 500 pharmaceutical company. Like most companies, the trademarks protecting our pharmaceutical products were a valuable asset of the company. We needed an attorney who could effectively enforce our trademarks through every means available, including litigation. I was always impressed with Chris' ability to draft a cease and desist letter so forceful that most of our infringers immediately ceased their infringing activity. Moreover, he won every case he brought on our behalf, irrespective of the complexity.
As a growing company with many products in our pipeline, we were always in search of new trademarks to protect our products. The last thing we wanted to happen was to get a new therapeutic approved without a strong trademark identifying the product. Chris conducted hundreds of trademark searches over the years, ensuring that the name ultimately selected was a strong trademark. Knowing your trademarks are strong and enforceable, if necessary, it vitally important.
Given my extensive experience in working with Chris for over 20 years, I would highly recommend Chris for any trademark matter. His attention to detail, his creative problem-solving ability, and his determination to win set Chris apart from other attorneys. Although my experience with Chris has been focused on trademark procurement and enforcement, Chris has had great success representing clients with a wide variety of legal issues. I highly recommend Chris without reservation.
Charles Ryan
Chief Executive Officer, Neurotrope, Inc.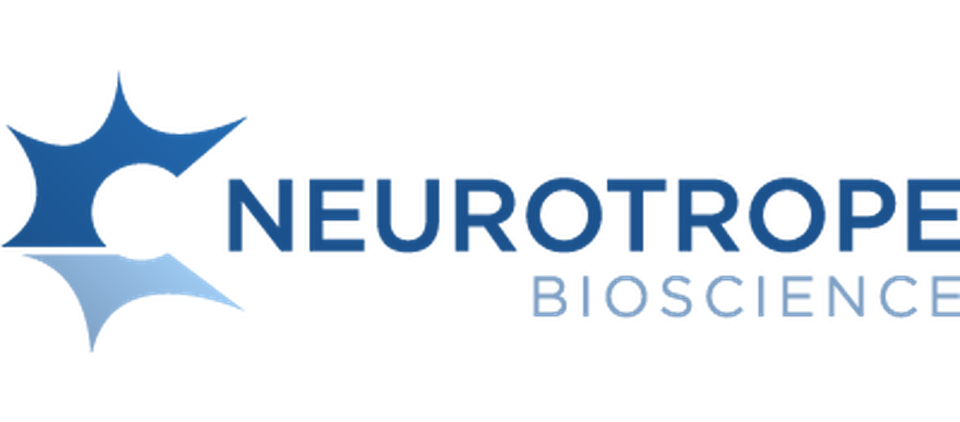 I am the former General Counsel of a Fortune 500 company. I hired Christopher Serbagi to handle a significant breach of contract case involving grain trading before an international arbitration association. Not only did we prevail in the case, but we also won a significant sum on counterclaims that Christopher developed. He handled the case deftly, creatively, and in a manner that was economical for the company. I would hire him again without reservation.
Rene Carson
Chief Operating Officer and Chief Legal & Governance Officer Renovatio PR LLC
I have worked with Chris for over ten years on a variety of legal matters, including a well-known federal lawsuit that is now part of IP case history and regularly studied in law schools. It was a real life David vs. Goliath litigation and posed a significant risk for the future of my grandfather's photography collection. With Chris' leadership, we prevailed despite unfavorable odds. My family's small business was preserved for generations to come. Our gratitude for this is beyond words.
There is no roadmap for the complex litigation matters that Chris has handled. Not every attorney has the stomach or chops for it. Chris is a uniquely creative attorney who provides expert advice, qualitatively comparable to big firms, but at reasonable costs. He is sharp, skillful, and strategic.
In short, Chris is a born litigator. I have watched him in court many times. I would never want to be opposing counsel in one of his cases. I have even heard multiple lawyers say the same. Chris is what every lawyer should be–a true advocate for his clients. He also loves what he does.
Melissa Stevens
Director of Shaw Family Archives, Ltd.

Chris acts as our outside counsel for our company, which was recently valued in the hundreds of millions of dollars, post fund raise. Chris works nimbly and intelligently on our master service agreement contract process, as well as more complex legal matters. We love having Chris work with our teams and have full trust in his impressive legal acumen. If it weren't for him, I'm not sure where the company would stand today.
Chris has also represented me personally in a commercial dispute, where he achieved a result that exceeded my expectations. Chris is a brilliant lawyer that cares about his clients.
Lee Bradshaw, Chief Strategy Officer
Noodle Partners, Inc.

Christopher Serbagi has been our trusted trademark attorney for the last ten years. He has very skillfully guided us through a variety of trademark issues and successfully obtained a number of valuable trademarks for our cosmetics company. Christopher has also very successfully litigated a trademark infringement litigation for us with multiple defendants, with incredible skill and at low cost. Christopher is very honest and employs incredible integrity and dedication in his work for me. He is responsive, diligent, and a pleasure to work with. We recommend Christopher without reservation.
Boom! By Cindy Joseph
My spouse and I retained Christopher Serbagi to advise on a possible litigation involving a real estate transaction. We knew Christopher because he formerly represented a family member, who owns a publishing company, in a significant breach of contract arbitration, where Chris prevailed in all respects at a very reasonable cost.
We found Christopher to be incredibly responsive, 100% reliable, totally trustworthy, completely straightforward, highly intelligent, and genuinely interested in helping us. We were particularly impressed because he helped us navigate some rather subtle conflicts throughout this issue to achieve a good outcome. More importantly–demonstrating that he had only our best interests in mind, rather than pressing us toward litigation (as many attorneys would have), where the fees would have undoubtedly been high–Christopher advocated a measured business solution where we avoided the time and costs associated with litigation. We feel this level of integrity and client-focus is very difficult to find and we are very grateful to Christopher for his skillful guidance.
Olivia Magowan and Nicholas Shea
NYC Real Estate Owners
Christopher Serbagi was hired by my company in New York to work on our trademarks. As the chief commercial officer of our pharmaceutical company, I had a significant interest in protecting our trademark portfolio. Christopher was extremely instrumental in establishing and protecting our assets. Though he was an outside contractor, Christopher worked as if he were a part of the company, integrating seamlessly with all departments and keeping everyone centered on strategy and implementation
Over the years, I have tapped Christopher for additional services. He has consulted on contracts for another business I am now involved with. He has also provided cogent and creative legal advice on various agreements that cover an array of different activities.
Christopher's depth of knowledge, focused thinking, and strategic mind have made him my preferred legal advisor. He always has good recommendations as well as a broad array of connections to help develop a robust and actionable legal plan.
Elaine Hochberg
Former Chief Commercial Officer | Executive Vice President | US, Forest Laboratories, Inc.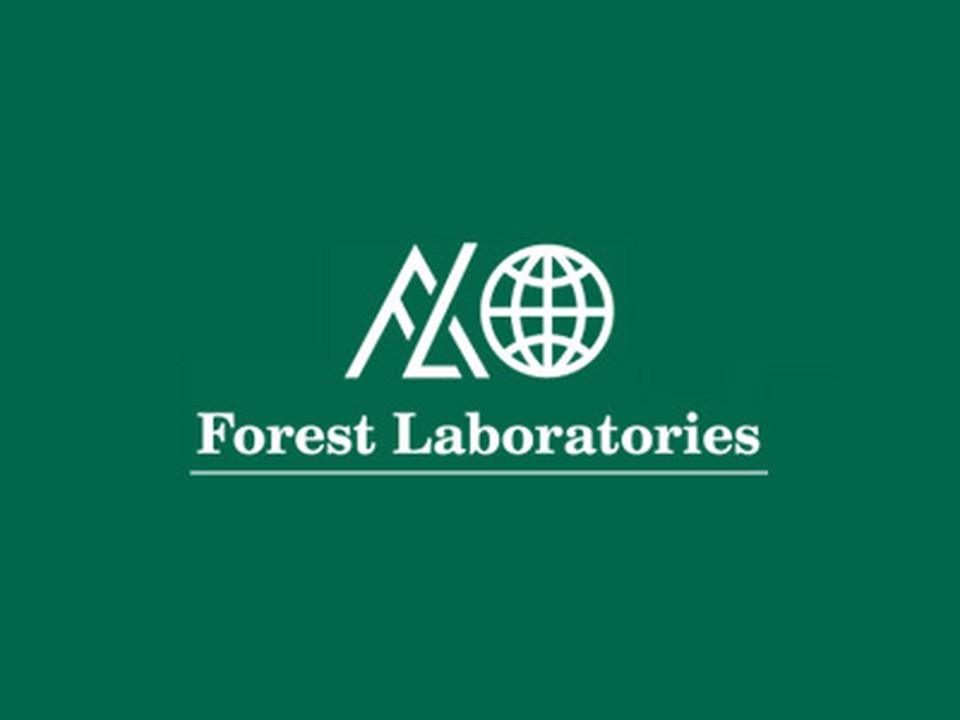 We retained the Christopher Serbagi Law Firm in 2013 to stop copyright infringement of the Albert Watson photograph of Steve Jobs, and we could not have been happier with the results. Chris and his team were professional, diligent, and great at communicating the process of the lawsuits along the way. More importantly, Chris was successful at quickly stopping the copyright infringement and obtaining healthy settlements from two artists. The Albert Watson Photography Studio would not hesitate to use Chris again and highly recommends his firm's excellent services.
Aaron Watson
Manager at Albert M. Watson Photography Inc.
Christopher Serbagi is an intellectual property lawyer with integrity. He is competent, professional, resourceful, and responsive. When a legal matter came up for our literary agency and we needed an attorney to help us figure out how to best handle it, Mr. Serbagi advised us of our options, helped us come up with a strategy, and successfully litigated our case, going above and beyond the call of duty. He is an outstanding negotiator. He understands contracts and how to best represent one's rights under them. Also, importantly, he is not only an astute lawyer, but also a wonderful human being you can trust to listen to your concerns, answer your questions, and best represent your interests. I could not recommend him more highly.
Michelle Tessler
Tessler Literary Agency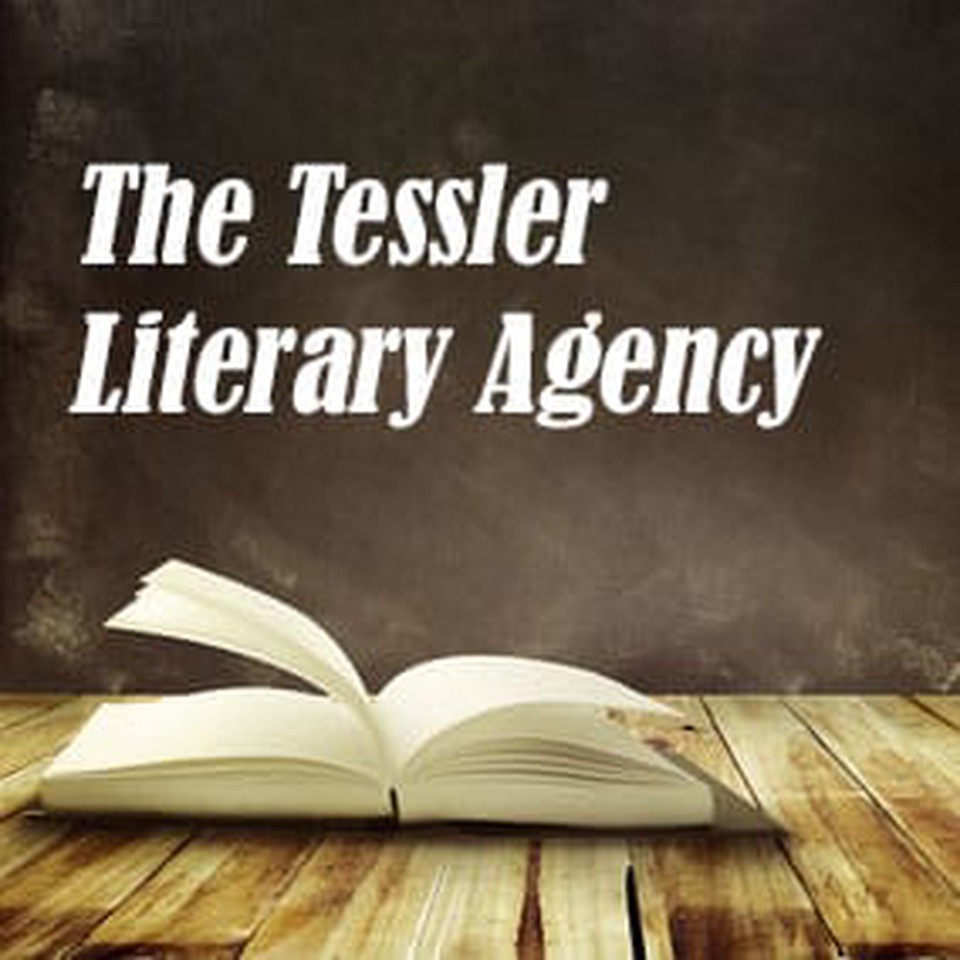 Christopher Serbagi was my lawyer in negotiating my first licensing deal. All entrepreneurs (especially a 26-year-old founder!) need a lawyer whom they can trust–someone who is firmly and steadfastly in their court. Chris Serbagi is that lawyer. With Chris, you'll never feel taken advantage of by the other side, and you'll know that you have the best deal possible in negotiations. Chris cares not only about his clients; he cares about their community, too. He once put together a dinner of his clients—all female founders—at the University Club, and it was one of the most memorable nights in the early days of my business. I recommend Chris' services with the highest regard and esteem.
Katie Schloss
Founder of Three Jane Jewelry
Great job in making the impossible, possible. Even though it was a difficult task, Chris Serbagi was able to get our business, Best Cruises, Inc. trademarked. Excellent service and response time, as well as follow up years later, when there was additional action required to keep our trademark.
Randi Fagin
Director of Operations, Best Cruises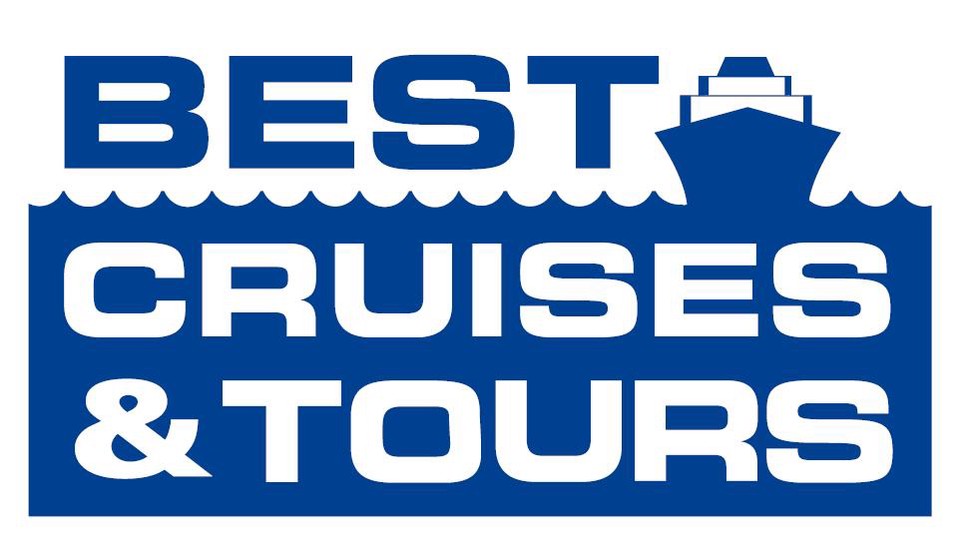 The Metropolitan Opera Guild recently launched a successful bi-weekly podcast. As we explored the idea of this project, we turned to Christopher Serbagi and his vast knowledge of copyright. He was able to provide insights about the use of musical examples and other educational materials that may appear in a given episode. This advice was invaluable as we developed a product that, in its first two years, reached over half a million individual listens. We are now exploring the idea of online learning and have returned to Christopher for counsel on issues of fair use and copyright in the arena of online education
Thomas M. Martin
Managing Director, Metropolitan Opera Guild
Stuart Holt
Director of School Programs and Community Engagement, Metropolitan Opera Guild

I hired Christopher Serbagi for a litigation concerning a business dispute I had with a former business partner over vintage fashion items. Christopher is a brilliant attorney and was fantastic during this litigation. He worked diligently and tirelessly on my behalf, under what were very stressful circumstances. He put such pressure on the other side that they capitulated, and we quickly reached settlement, which I considered to be very favorable. I recommend Christopher fully and without hesitation.
Meagan Freilich
Fashion Consultant
When a royalty dispute developed between myself and a company regarding some books I'd written, Chris Serbagi stepped in, and was able to negotiate a buy-out that exceeded expectations. He delved into the nitty-gritty of the contracts, waded through years of emails and book revision notes, was able to ferret out hard numbers from the company (a remarkable accomplishment in and of itself), and developed arguments that were basically unassailable. Chris was instrumental in obtaining a significant settlement. I found Chris to be a very smart, very skilled straight-shooter, uninterested in hyping his own importance or in padding his bills. I would recommend Chris to anyone.
Geoff Martz
Author
We used Chris Serbagi and his team as our legal representation in a trademark dispute in 2017. As a Canadian based company, having to defend ourselves against an American company, in an American court, seemed an intimidating and daunting task. Chris and his team worked tirelessly to prepare our defense. In the end, his strategy and legal fervor resulted in our company not only beating the injunction, but because Chris went one step further, he got the court to rule that the plaintiff's trademark status was generic and therefore unenforceable.
As a Toronto based company, doing business in the US, having to spend days in the New York courts and as someone who was called to testify, Chris always made me feel like our company was in very capable hands. And even now, years after the case ended, Chris still checks in to make sure his former client is doing ok. Never a doubt with Serbagi!
Anthony Cicione
President, Fight Network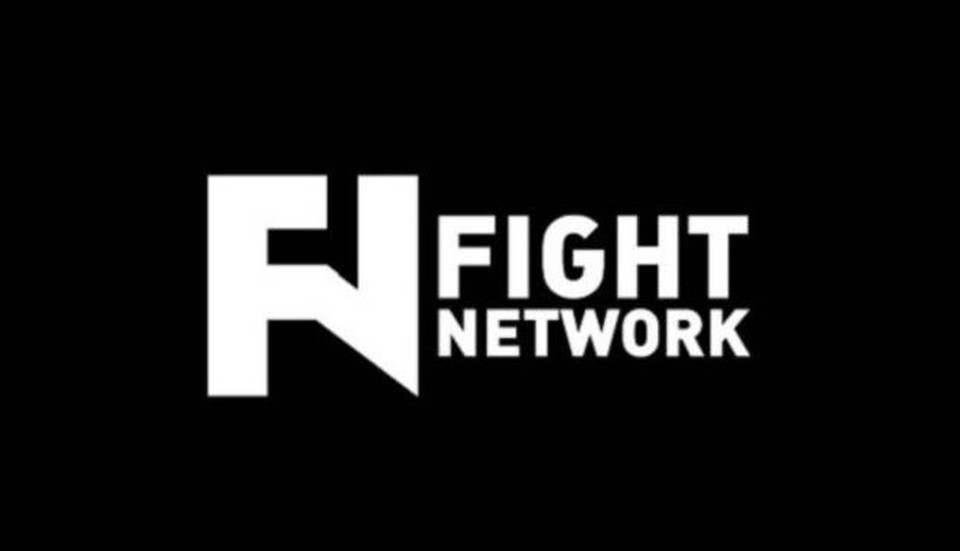 I have known and worked with Christopher for nearly 20 years. We have been colleagues at the same firm and have continued to collaborate since joining separate firms. Christopher is a real IP lawyer, not a dabbler, and he is a very capable litigator, with a keen sense of how to prepare cases for trial and how to position them for settlement. By running his own firm, he has the flexibility to take cases that excite him and to manage them on a lean and cost-effective basis.
Eric Prager
Attorney
I have been an attorney in New York City and Chicago for the last 25 years. Christopher Serbagi and I have worked closely together on a number of matters since 1997. He always approaches legal problems tenaciously, creatively, and ethically. Christopher is a capable, diligent, and hard-working attorney–he also happens to be a solid human being. Working with him is always both a pleasure and a learning experience.
Steve S.
Attorney
I have worked with Christopher on various matters over the last nine years, and I've also referred matters to him. Chris is smart, dedicated, and insightful. He zeroes in on what is important in a case. It is always a pleasure to work with Christopher. He cares about his clients, cares about doing the right thing, and knows how to win. As a former big-firm attorney, he provides clients big-firm skill but at reasonable rates. I recommend him highly.
Eric Rayman
Miller Korzenik Sommers Rayman LLP
I have worked with Christopher Serbagi on various matters since 1995. He is incredibly hardworking, honest, and knowledgeable about trademark law and commercial litigation. Christopher worked with me on numerous trademark matters for many years, which he expertly completed. Chris is a creative lawyer who leaves no stone unturned. He is truly a fantastic attorney.
Amy Benjamin
Benjamin Law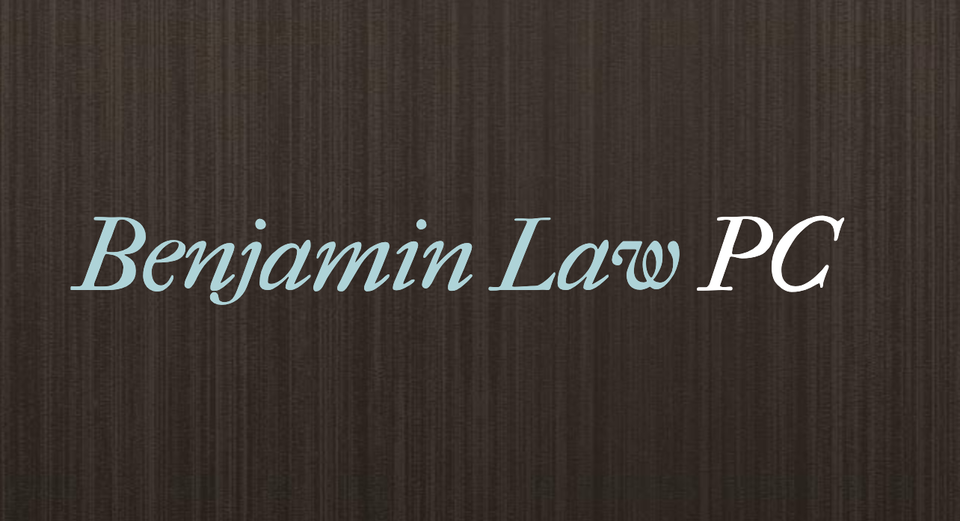 I have known and worked with Chris Serbagi for over 15 years and fully endorse him. I have referred clients to him, he has referred clients to me, and I have worked with him, as well. He is intelligent, detail-oriented, and goal-driven. I recommend him without reserve.
Sharon Colchimaro
Attorney